SLOVAK BUSINESS LEADERS URGE GREATER INWARD INVESTMENT FROM GERMANY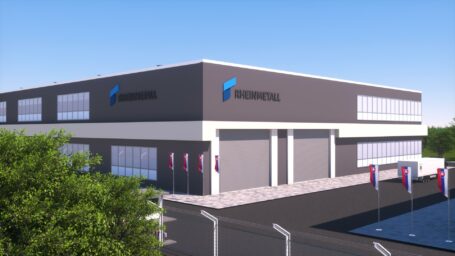 A new survey shows that Slovak business leaders rate German companies highly, place great value on their involvement in the Slovak economy and welcome inward investment from Germany. Germany is considered as Slovakia's most important trading partner. German companies are regarded as by far the best employers in Europe. Slovak business leaders strongly approve of industrial partnerships with German companies and want more of them. The survey was carried out by STEM/MARK, who interviewed 100 directors, senior executives and business owners across a range of large and medium-sized Slovak companies. The survey was commissioned by Rheinmetall Group, a German engineering firm with large-scale investment and employment programmes in the Slovak Republic.
GERMANY TOPS 'MOST-VALUED' LEAGUE TABLE
56 per cent of Slovak business leaders said that Germany was their country's most important trading partner. The figures were even higher in the manufacturing sector. Second was the Czech Republic, with 25 per cent, followed by Poland with 6 per cent. 100 per cent of Slovak companies with over 250 employees said they enjoyed good trading relationships with Germany. 65 per cent of companies with up to 50 employees gave the same answer.
STRONG SUPPORT FOR CLOSER BUSINESS LINKS WITH GERMANY
Germany heads the league table for countries with which Slovak business leaders want closer business relationships. 37 per cent of those interviewed cited Germany as their number one choice. Second was the Czech Republic with 33 per cent. France was cited by 16 per cent. The UK and Sweden were not mentioned by any of the business leaders in the survey.
HIGH APPROVAL FOR GERMAN COMPANIES AS EMPLOYERS
69 per cent of Slovak business leaders consider German companies to be Europe's best employers, with an even higher figure – 86 per cent – from companies with more than 250 employees. Austria was a distant second with 39 per cent, followed by the Czech Republic with 26 per cent. The UK came last with 4 per cent.
SLOVAK/GERMAN TRADE RELATIONS ARE EXCELLENT
80 per cent of the Slovak business leaders interviewed described their country's trade relationships with Germany as favourable or extremely favourable. This opinion was reflected in replies from business leaders at Slovak companies of all sizes. 81 per cent would welcome more German trade groupings in Central Europe along the lines of Rheinmetall's multi-country industrial partnership network.
POSITIVE IMPRESSIONS OF EU AND TRADE RELATIONS WITH HUNGARY
Rheinmetall asked Slovak business leaders about their impressions of the value of EU membership to the Slovak economy. 92 per cent expressed positive views, with only three respondents giving negative answers. When asked their opinion of Slovak/Hungarian trade relations, 38 per cent of Slovak business leaders said these were favourable, while 58 per cent considered they were neither particularly positive nor negative. Only four per cent felt Slovak/Hungarian trade relations were poor.
WHY RHEINMETALL COMMISSIONED THE SURVEY
Mr Oliver Mittelsdorf, Executive Vice President Sales Tactical Vehicles Vehicle Systems Division, leads a team of Rheinmetall executives responsible for industrial partnerships and inward investment in the Czech Republic, Slovakia and Hungary. He said: 'We are committing substantial sums to the vision of a Central European defence systems engineering industry – an interlocking network of specialist companies, across borders, comprising both formal and informal manufacturing partnerships. The idea is for this confederation to challenge the established majors in the international defence systems marketplace. It's all about export success.' 'We wanted to 'take the temperature' of Slovak business leaders' opinions of working with German companies like our own. We are delighted and encouraged by the results'.