PUMA INTRODUCES NEWS SNEAKERS CALI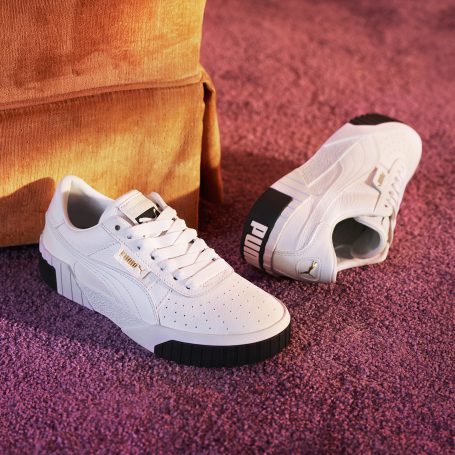 Global sports brand PUMA continues to keep the sneaker game on point with the launch of a reimagined silhouette of the OG California – the Cali.
The PUMA California rose to fame on the courts but soon crossed-over cultures and quickly became a streetstyle staple. The famed court OG's low-key style with metallic and leather details and a versatile chunky sole has rocked fashion trends for decades.
Channeling West Coast vibes this season, the reimagined Cali silhouette is set to conquer the streets once again with two initial iterations for Autumn-Winter, the Cali Women's and Cali Emboss Women's.
A stylish evolution of the court-originated staple, the Cali Women's boasts of an edgy look with progressive rubber tooling. The cool and understated sneaker appears in premium full leather uppers with fresh, tonal white colorway and contrast branding on the tongue. The Cali Emboss Women's exudes effortless style in dreamy pastel tone of the bay area, decked with premium snakeskin embossed leather.