NAVO Orbico Leases 12,000 Square Metres At Prologis Park Sochaczew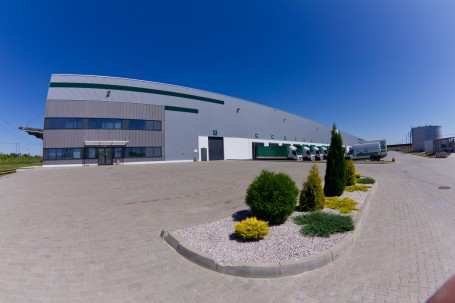 Distribution company to move into new facility in Q1 2016

WARSAW (22 December 2015) – Prologis, Inc., the global leader in industrial real estate, today announced that NAVO Orbico, a leading distributor of fast-moving consumer goods, has leased 12,100 square metres of distribution space at Prologis Park Sochaczew.
NAVO Orbico currently distributes its goods to more than 100 major retail chains and several thousand independent retail outlets across Poland. The company is moving into its new facility in the first quarter of 2016.
"We have chosen Prologis Park Sochaczew for its perfect location, which ensures we can quickly reach our customers and seamlessly distribute their products across the country," said Krzysztof Gnoiński, Logistics Director NAVO Orbico. "The presence of our strategic partner P&G at the same park is an additional advantage, keeping the delivery time to a minimum, which is a priceless asset in logistics."
"NAVO Orbico appreciated the potential of our park in Sochaczew, which has become a part of an important logistics and business structure," said Kamila Pruk, leasing manager Prologis, Poland. "The state-of-the-art Prologis facilities stand out for their great flexibility, as they can be tailored to suit the needs of various businesses. Our high-quality space can be used not only for logistics or manufacturing, but also for offices, which is exactly what our new customer wanted."
Prologis Park Sochaczew consists of two buildings, totalling 100,000 square metres. It offers 73,000 square metres of additional development potential. The park is located on the eastern outskirts of Sochaczew, near National Road DK92 (Warsaw-Berlin), 17 kilometres from the A2 motorway and approximately 50 kilometres west of Warsaw city centre. In addition, the park has a rail siding that connects to an international railway line (Berlin-Moscow).
With a portfolio totalling more than 2.2 million square metres, Prologis is the leading provider of distribution facilities in Poland (as of 30 September 2015).