Enterprise Investors to invest in 3S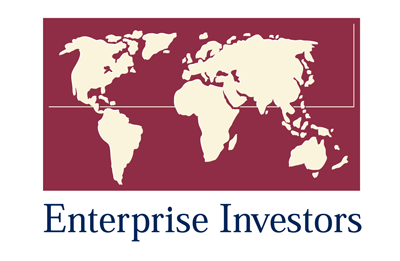 Warsaw, 5 May 2015 — Polish Enterprise Fund VII (PEF VII), a private equity fund managed by Enterprise Investors, has signed an agreement to acquire 76% of shares in 3S SA, the leading telecommunications company operating in southern Poland. 3S SA holds shares in two subsidiaries that jointly form 3S Group.
• The value of the transaction is EUR 22 million;
• The fund has secured additional expansion capital;
• The transaction is conditional upon obtaining antimonopoly approval.
3S SA builds fiber-optic infrastructure and provides a wide range of telecommunications services to business customers, including telecom operators. Its offer includes fiber leasing, data transmission, internet access services and telephone connectivity. 3S has a 2,700 km fiber-optic network in southern Poland, and uses a 2,200 m2 data center in Katowice that is developed and managed by its subsidiary. The combination of a modern, technologically homogeneous network covering most of Upper Silesia with a high-end data center gives the company a competitive edge in the region and an important position nationally. Owing to the high quality of its services the company has succeeded in building a database of more than 1,300 business customers. 3S SA also has a 50% stake in a company that has created an interactive cable television and services for ISPs.
3S has been present on the market for 13 years. The company was founded by Wojciech Apel, Zbigniew Szkaradnik and Jacek Groyecki with the support of a financial investor, PCC SE. PCC, which operates in the chemical and logistics sectors, intends to dispose of its non-core assets. PEF VII is to acquire PCC's entire stake; it will also purchase a partial stake from the company's founders, who are to retain a significant minority position.
"3S operates in the B2B sector, which is the most attractive and the fastest growing segment of Poland's telecommunications market. The company's business model has already proven successful, as indicated by the dynamic development of all its business divisions and its sound financial results," said Rafał Bator, partner at Enterprise Investors in charge of the investment. "The key to the deal's success is a very competent management team that includes 3S's founders. This team will continue to work with us to increase the company's value throughout the investment period," he added.
Commenting on the transaction and future plans, the company's CEO Wojciech Apel said: "Thanks to 3S's sound financial standing and Enterprise Investors backing, the company will continue its dynamic growth focused primarily on organic expansion. We will concentrate on developing our fiber-optic network and strengthening our position on the data center market. We also like the idea of consolidating smaller market players as part of our growth strategy."