Enterprise Investors Exits Profi Rom Food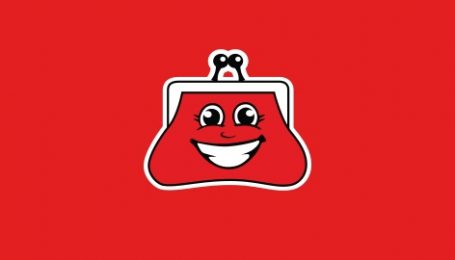 Polish Enterprise Fund VI (PEF VI), a private equity fund managed by Enterprise Investors, announced today that it has signed an agreement to sell 100% of shares in Profi Rom Food, the largest supermarket chain in Romania, to Mid Europa Partners, a leading private equity firm focused on buyouts in Central and Eastern Europe.
• Total equity value of the transaction is EUR 533 million;
• The transaction is subject to obtaining the necessary regulatory approvals;
• This is the largest deal ever completed by a private equity fund in Romania and the largest retail deal in the country's history.
Profi is a modern retail network with the widest geographical spread in Romania, having a strong presence in almost 250 cities, smaller towns and villages. In 2010 EI acquired from the founder a 100% stake in Profi for EUR 66 million, and made a EUR 10 million capital increase one year later. Thanks to Enterprise Investors' backing, the company underwent extensive modernization, restructuring and store rollout following the acquisition. Profi soon became the most dynamic retail network in Romania, with an unprecedented growth pace of over 100 new stores in the last two years. This has brought the total number of stores to date to almost 500 from 67 at the time of the acquisition. The company expects revenues of close to EUR 800 million in 2016, which will translate into top-line and EBITDA growth of above 30% annually during 2010–2016. Profi operates two store formats in urban areas, Standard and City, and recently developed Loco, a successful format for rural parts of the country. It is the first retail chain in Romania to have created a brand dedicated to rural customers and aimed at reaching regions previously unavailable to modern retail. Today Profi is one of the top employers in Romania, with nearly 11,000 employees.
Mid Europa Partners is a leading independent private equity firm focused on the growth markets of Central and South Eastern Europe. Operating from London, Budapest, Warsaw and Istanbul, Mid Europa Partners has raised and managed funds of approximately EUR 4.3 billion.
"This is the most successful transaction in the retail sector in Enterprise Investors' history, and we are proud to have been a part of Profi's success story. This is a great example of a company that has succeeded in transforming itself from a private business to a corporation with the support of a strong financial investor that has extensive retail experience and a very professional management team with local retail market knowledge," said Sebastian Król, the Enterprise Investors partner responsible for this investment.
"Profi has a proven track record of gaining new customers by offering fresh products in modern proximity stores around the country. After six years of hard work, we are very happy to welcome a new partner that will help us grow further and find new development opportunities. The company is in excellent shape and has great potential to grow in the years to come, as Romania has many more areas to take modern retail to," said Daniel Cirstea, CEO of Profi Rom Food.
Citi Group Global Markets Limited is assisting Enterprise Investors in this transaction as financial adviser, RTPR Allen & Overy is EI's legal advisor, while PwC handled the financial and tax vendor due diligence and AT Kearney the commercial vendor due diligence.