Emirates to Offer Double Daily Services to Bali, Indonesia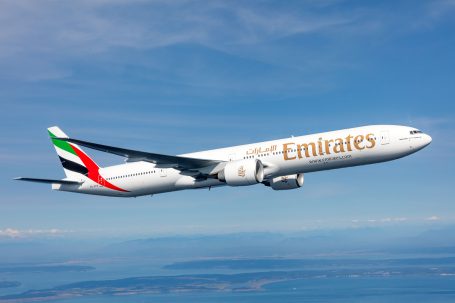 Emirates today announced that it will introduce a second daily service to the island of Bali in Indonesia, on 2 July 2017. The new service will be added to meet the growing demand for travel to and from Bali, offering travellers more convenience and connectivity options.
Operated by Emirates' popular Boeing 777-300ER aircraft in a two-class configuration with 42 seats in Business Class and 386 seats in Economy Class. The outbound flight EK360 will depart from Dubai at 0125hrs and arrive in I Gusti Ngurah Rai International Airport at 1430hrs. This service will connect seamlessly with a number of destinations across Europe, including Amsterdam, Moscow, Paris and London. It will also enable passengers to connect domestically to the nearby cities of Surabaya, Makassar and Lombok. The return flight, EK361, will depart at 1630hrs and arrive in Dubai International Airport at 2130hrs. Both inbound and outbound services also accommodate connections to and from Dili in East Timor.
A leading holiday and tourism destination, Bali welcomed nearly five million foreign tourist arrivals in 2016, a million more than in 2015. There were notable increases in tourism numbers from the United Kingdom (+32.1% year-on-year), France (+25.7% y.o.y.), Germany (+27.9% y.o.y.) and Russia (+29.2% y.o.y.) in 2016, according to Bali Government Tourism Office statistics.
Passengers in all classes can enjoy gourmet cuisine, Emirates' award-winning inflight entertainment, ice, with more than 2,500 channels and Wi-Fi, which is available on select Boeing 777 aircraft and all Emirates A380 aircraft. Families with young children are also well catered for with special services and products to ensure a comfortable and enjoyable flight, from free toys to kids' meals, entertainment and priority boarding. Passengers on all Emirates flights also have the added bonus of generous baggage allowance with up to 35kg for those travelling in Economy Class and 40kg for Business Class.
From a Cargo perspective, the Boeing 777-300ER offers up to 20 tonnes of belly-hold cargo capacity per flight.
Emirates commenced services to Indonesia in 1992 with three flights per week via Singapore and Colombo, and since March 2013, the airline has been operating three non-stop flights daily from Jakarta to Dubai with a Boeing 777 aircraft. Emirates has also been operating daily flights connecting Bali and Dubai since June 2015.
Tickets can be booked online through www.emirates.cz.