Bell Helicopter to show advanced rotorcraft at NATO days in Czech Republic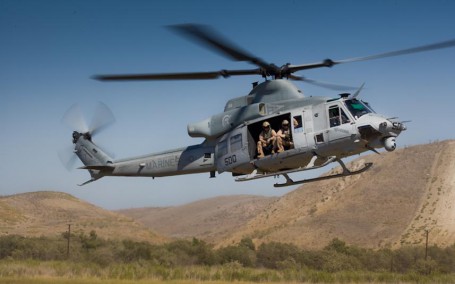 Defense show ideal venue to promote advanced capabilities of UH-1Y utility helicopter for Central Europe
Fort Worth, Texas (September 10, 2015) – Bell Helicopter, a Textron Inc. (NYSE: TXT) company, will be an exhibitor at the 14th annual NATO Days in Ostrava, Czech Republic. Central Europe's largest military and security show takes place on September 19 and 20 at Ostrava Leos Janacek Airport.
Bell Helicopter leadership will be on site to discuss operational and strategic advantages provided by the UH-1Y Yankee utility and AH-1Z Zulu attack helicopters. Bell Helicopter representatives will guide show attendees through interactive presentations to effectively illustrate the capability and performance of the advanced utility and attack platforms. The Bell Helicopter booth will also feature an AH-1Z cockpit simulator.
"Bell Helicopter is clearly committed to Prague as our strategic hub in Central and Eastern Europe, and we are eager to discuss the incredible operating advantages of the UH-1Y and AH-1Z with the visiting contingents at NATO Days," said Rich Harris, Bell Helicopter vice president of international military sales. "This unique show provides an amazing opportunity to emphasize our 80 year legacy to a new audience. We can also demonstrate our wide spectrum of utility and attack capabilities to the Czech Republic and our NATO allies."
With an almost 85% parts commonality, the UH-1Y and AH-1Z together offer an effective means of accomplishing an integrated array of missions in expeditionary environments around the world. The multi-role capabilities of the utility and attack helicopters are ideally suited to militaries aiming to bolster combat power across the broadest set of missions with an affordable cost of ownership.