40% Increase Month over Month of MasterPass Transactions in Europe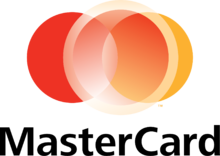 The world is going digital and more and more people across Europe can simplify their entire shopping experience through the use of MasterPass™.The digital payment solution is accepted in 24 countries around the world and more recently in Germany, Belgium, Hungary and Turkey. Since its launch in February 2013, MasterPass is now accepted at over a quarter of a million retailers around the world and the number of MasterPass transactions in Europe have increased at an average of 40% every month for the last six months.
 "MasterPass is shaping the future of online commerce and is providing consumers with a shortcut to what counts", says Javier Perez, President MasterCard Europe. "Earlier this week, Media-Saturn announced the launch of MasterPass in six countries in Europe1 offering Media Markt's and Saturn's customers with a simple and safe check out experience."
  HIGHLIGHTS
In Germany, Shopgate is now offering MasterPass to all retailers connected to its online platform. "When checking out on a mobile phone, less is more. The less data mobile users have to enter, the higher the chances to convert these users into customers and real sales. MasterPass is therefore the ideal solution to achieve this objective," says Andrea Anderheggen, Founder & CEO of Shopgate. "A higher conversion rate also leads to a higher overall customer satisfaction and thus increases the chance of customers returning." TECHNIKdirekt, one of the leading consumer electronics online retailers in Germany, has also started offering MasterPass to its customers.
In the UK, MasterPass is transforming the dining experience. UK-based Japanese chain wagamama is using the Qkr! with MasterPass app to allow customers to pay through their mobile phone. It has proved to be a great success for both customers and the restaurant itself. Diners can enjoy their meal in the time they have and pay when ready, and restaurants can turn tables around more quickly and serve more customers. Its popularity means new features will be made available soon where wagamama diners can browse the menu using the app and order extra food or drinks straight to their table. Following this huge success, MasterCard has today also announced partnerships with British restaurant chains ASK Italian, Zizzi and Carluccio's, to bring their diners the fast and fuss-free way to pay for meals on their mobile.
It also has never been easier to buy tickets in the UK for concerts, festivals, theatre or buy last minute holidays thanks to Eventim, See Tickets and Lastminute.com offering MasterPass for online payments. Louise Mullock, CEO at Eventim UK said: "Our customers are telling us they find the online payment experience faster and much simpler. We're delighted with this because it means MasterPass is having a direct impact on customer loyalty."
The number and diversity of retailers joining the MasterPass platform in Italy is growing rapidly with over 5,000 retailers since its launch in 2013.  This represent 40% of all Italian online retailers with Trenitalia, Alitalia Airlines, Italo, Media World, Vodafone, Aruba.it, Ibs.it, Monclick and 3 Italia amongst the top 10 online retailers in Italy.  Alitalia Airlines, the national airline of Italy, and the country's primary train operator, Trenitalia, offer MasterPass as a checkout option to its travelers, as does Czech Railways, the largest national rail operator in the Czech Republic.  Nicola Arnese, Vice President eBusiness Alitalia comments: "We are proud of our partnership with MasterCard as it allows us to offer a more intuitive and simpler user experience to our traveler helping us confirm we are amongst the most accredited players in the national digital market."
In Turkey, since it launched in June 2015, MasterPass has become the wallet that simplifies the life of everyone willing to buy a coffee, pay the taxi and order food and drinks online.  The partnerships with "Caffè Nero", "Bi Taksi" (Get Taxi) and "Getir", are transforming the way of shopping online and in app. In June 2015, Caffè Nero launched a successful campaign to promote MasterPass to its customers: Happy Mondays with MasterPass; a good excuse to have a free coffee on Mondays and fight the Monday depression.