Visit EXPO 2020 Dubai: Emirates and Czech Business Council make setting up a business in Dubai easier than ever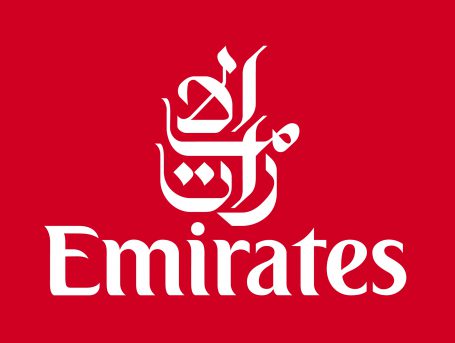 In recent years, trade relations between the Czech Republic and Dubai have grown significantly and, thanks to the activities of the Czech Business Council in Dubai, the opportunities to further business relations are now better than ever. Dubai has also never been as close to Czechia as it is now, thanks to daily flights from Prague to Dubai.
For Czech entrepreneurs looking to expand into the Gulf region the first expo taking place in the Middle East and for which the preparations are already underway, EXPO 2020 Dubai, could be a key event and milestone in their foreign trade ambitions. Dubai is an attractive destination, especially for entrepreneurs who want to bring to the world their unique products. The membership base of the Czech Business Council has grown rapidly in the past two years, reaching a total of 150 members.
"The popularity of Dubai is increasing because it is only six hours away from Prague. Dubai has become synonymous with a city that has almost the whole world in the palm of its hands. Thanks to the Czech Business Council, we are able to connect both parties so that business benefits everyone involved," says Pavel Foubík, president of the Czech Business Council in Dubai.
"We are looking forward to EXPO 2020 – it will be a huge opportunity for various Czech companies to present themselves to an audience from around the world and to establish valuable business relationships," he adds.
In 2016, exports from the Czech Republic to the whole UAE were worth approximately 19.4 billion CZK. From the long-term perspective, items such as computer components as well as recording and telecommunication devices account for 60% of exports. There has also been increased interest in passenger cars exports. A smaller, but still noticeable, share of exports are in items such as broadcasting equipment, arms and food products, especially dairy. The remaining 40% of exports is made up of various items that do not exceed 2 percent.
"We are very pleased that the Czech footprint is so visible in the Emirates. For example, Preciosa's lighting adorns a number of palaces, airports and hotels. Lasvit lights are installed at the prestigious Burj Khalifa restaurant, the Waldorf Astoria hotel in the Ras Al Khaimah emirate and at the Etihad Towers Hotel in Abu Dhabi. The latest success is the massive chandelier that decorates the Dubai Opera House," says Petr Vlk, Economic and Commercial Councillor at the Czech Embassy in Abu Dhabi.
A unique feature of Dubai is that it opens doors to the other six members of the federation that make up the United Arab Emirates, as well as to the wider Middle Eastern region and to Africa. Dubai has become an important centre of regional trade, especially thanks to the popular fairs such as Gulfood, Big5 or Arabic Health.
"Thanks to our close cooperation with the Czech Business Council in Dubai, many doors keep opening for us within the UAE markets and doing business here has become significantly easier since we started in this region," adds Petr Vlk.
Emirates not only closely cooperates with the Czech Business Council, but the world-famous airline is also the official partner of EXPO 2020 Dubai. At the beginning of July the daily Prague-Dubai route, which uses the iconic Airbus A380, celebrated its seventh anniversary.
"The seven-year anniversary of Emirates on the Prague-Dubai route is an important milestone for our team," says Bořivoj Trejbal, Country Manager of Emirates in the Czech Republic. "Since the first flight seven years ago, there has been strong and growing demand for travel to Dubai on this route."
For Business and First class passengers, the exceptional experience begins with a free ride to and from the airport and continues with exclusive access to Emirates' lounges around the world. On board, passengers of First and Business class can also enjoy gourmet meals and the best wines from around the world. On Prague-Dubai route an exclusive a selection of red wines is available, such as the French Chateau Pontet Canet from Bordeaux and the Chateau Potensac, Australian Curly Flat Pinot Noir, German August Kesseler Cuvée Max Pinot Noir,and the Italian Planeta Santa Cecilia Nero d´Avola from Sicily. White wine lovers can choose from Australian Pierro Chardonnay, French Chateau De Tracy, Chateauaneuf-du-Pape, and the Chateau La Louviere Blanc. All these wines are complemented for instance by Dom Perignon or Veuve Clicquot champagnes Portuguese Graham´s Colheita Port wine or the French Chateau Guiraud Dessert wine.
The award-winning entertainment system "ice" takes the flight experience to the next level with more than 2,500 channels of movies, TV shows, music and podcasts. Passengers can easily connect with family or friends and colleagues on board the A380 via a wide range of onboard connections including free Wi-Fi.
Emirates award-winning frequent flyer programme Skywards costs nothing to join and will change the way to see the world forever. Membership provides the chance to earn and spend miles with Emirates and a wide selection of global partners in hospitality, car hire, finance, lifestyle and retail, and also enhances travel experience with benefits and services that make every trip more rewarding. One could earn enough miles for an upgrade also after just one long-distance trip.
The Emirates Prague-Dubai route operates as EK 139, departing Dubai at 0905hrs and arriving in Prague at 1330hrs. The return leg operates as EK 140, departing Prague at 1555hrs and arriving in Dubai at 2355hrs. For more information on Emirates or to book a flight visit www.emirates .com or 239 016 320.