Prologis Strengthens CEE Project Management Team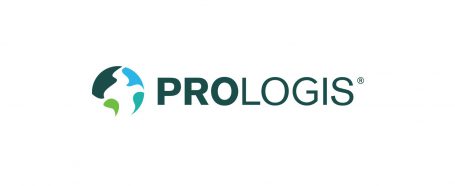 Prologis, Inc., the global leader in logistics real estate, today announced two appointments at its Central and Eastern European project management operations. The appointments are designed to enhance the company's capabilities for developing high-quality and complex projects within specified budget and time frames.
Michal Vrba has been promoted to vice president, head of project management, Prologis CEE. In his new position, he will be responsible for the overall management of developments in the CEE region, overseeing multiple projects from initiation to completion, as well as acquisitions and disposals. Vrba will replace Balazs Bellak, who has moved to vice president, head of project management, Prologis Europe.
At the same time, Leonard Kubanek has joined the Warsaw office as director, project management, where he will be responsible for overseeing the company's development and construction activities across the country, leading the project management team there. He will report directly to Pawel Sapek, senior vice president and country manager for Poland, and Michal Vrba.
Prologis' multidisciplinary teams offer a full-service approach to designing and building facilities, integrating their experience to manage a customer's project, providing exactly the services needed – from site selection through to commissioning – as a full-suite or stand-alone offering.
"I am delighted with Michal's promotion and Leonard's joining our CEE project management team. Project management is one of several areas where Prologis really stands out, with the organization of our department enabling customers to benefit from single-source management accountability and schedule-driven execution, resulting in sustainable projects that meet and often exceed expectations," says Martin Polák, managing director, regional head, Prologis CEE.
Vrba joined Prologis in August 2011. He has over 16 years of experience in construction and project management. Prior to joining Prologis, he served as the development and project manager for industrial developer VGP NV, where he oversaw its activities in the Czech Republic, Slovakia, Hungary and Romania.
Kubanek has over 15 years of experience in leading the design, permitting and construction of industrial projects in Poland. Prior to joining Prologis, he managed the engineering, procurement and construction processes as Head of Industrial Services in Building Consultancy at CBRE Poland and served as Director of Industrial Projects for Tebodin.
With its active engagement in four CEE countries and an operating portfolio totalling 4.5 million square meters, Prologis is the leading provider of distribution facilities in CEE (as of June 30, 2018).