NAY Leases 27,600 Square Metres at Prologis Park Bratislava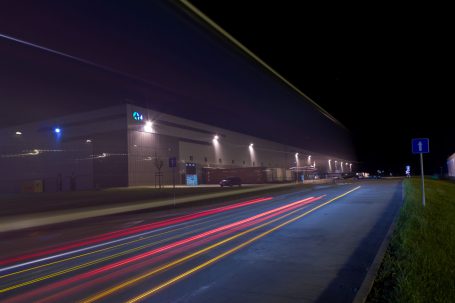 NAY, Slovakia's largest electronics retailer, joins growing demand for space at largest park in Prologis CEE portfolio
Prologis, Inc., the global leader in logistics real estate, today announced that NAY, the largest specialized retailer of electronics in the Slovak Republic, has signed a new lease agreement totaling 7,800 square metres at Prologis Park Bratislava. In order to operate from one facility, NAY will relocate to Building 4 from Building 6, increasing the total leased area to 27,600 square metres of logistics and office space.
"Prologis is always ready to respond to our customers' needs, current and future, in a flexible and accommodating way. This transaction reflects Prologis' ability to provide strategic, tailored solutions to meet the exact requirements of all of our customers," says Martin Stratov, senior leasing and development manager, Prologis Slovakia.
Prologis Park Bratislava is 24 kilometres east of Bratislava's city centre, 2 kilometres from Senec and 16 kilometres from the international airport. Prologis has been expanding the park with a mix of speculative and build-to-suit buildings to meet the strong demand for logistics space in what is an ideal location for companies operating throughout the CEE region and Austria.
The park currently comprises 14 facilities totaling more than 345,000 square metres of manufacturing and distribution space, and has a build-out potential of an additional 83,000 square metres.
Prologis is the leading provider of distribution facilities in Slovakia with more than 586,000 square metres of logistics and industrial space (as of 30 June 2017).