Full Occupancy of Prologis Park Prague-Airport Leads to New Speculative Facility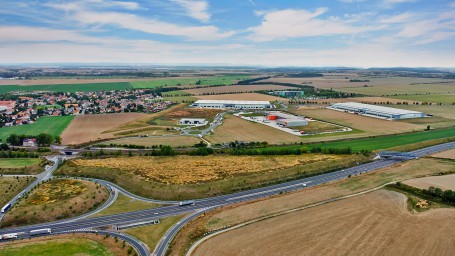 Prologis, Inc., the global leader in logistics real estate, today announced that it has begun development of a 11,720 square metre speculative distribution facility at Prologis Park Prague-Airport in response to high customer demand, which has resulted in the park's 100 percent occupancy.
The third Prologis facility in the park will be constructed with flexibility in mind so that it can be tailored to meet the needs of future customers. As is the case with all newly delivered Prologis facilities, it will be submitted for BREEAM accreditation.
"Since the grand opening of the first building at Prologis Park Prague-Airport in April 2015, the park has quickly established itself among the best performing in our Czech portfolio," said Martin Baláž, director of leasing and development, Prologis Czech Republic/Slovakia. "In response to the park's full occupancy, we have decided to expand the space by an additional 11,720 square metres, from which we look forward to furthering the business operations of our new customers."
Prologis Park Prague-Airport currently comprises two buildings totalling 60,000 square metres. Located just five minutes from Václav Havel Airport Prague, the park provides excellent access for national and international traffic and trade routes via the D5 highway.
Prologis is one of the leading providers of distribution facilities in the Czech Republic, with more than 985,000 square metres of logistics and industrial space (as of June 30, 2016).