Emirates gives travellers a taste of home this Thanksgiving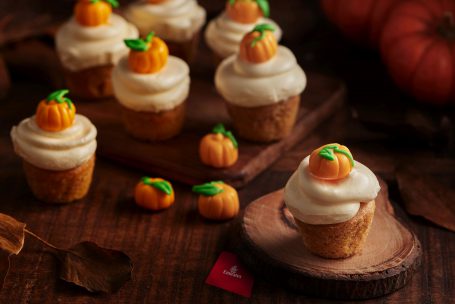 Emirates is firing up its ovens for Thanksgiving celebrations on board and on the ground. The airline will offer customers special holiday menus across all classes on flights between Dubai and the US and in the respective airport lounges. The Thanksgiving menu will be available to customers travelling between Dubai and the US from November 22 to 25.
Thanksgiving celebrations kick off in Emirates' airport lounges in the US this week. From November 8 – 22, Emirates lounges in New York (JFK), Boston (BOS), San Francisco (SFO) and Los Angeles (LAX) will serve authentic Thanksgiving meals from turkey dishes to delicious mini pumpkin pies. Customers travelling out of any of the seven lounges in Dubai on Thanksgiving Day, 22nd November, will also be treated to the special menu.
Thanksgiving is the latest of Emirates' global celebrations offering customers seasonal menus in addition to its regionally inspired cuisine. Each year, the airline serves special menus for festivities around the world including Diwali, Lunar New Year, Oktoberfest, and Eid.