Emirates and Malaysia Airlines announce codeshare enhancements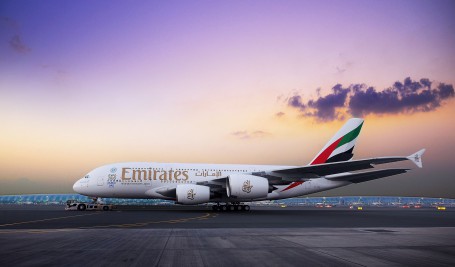 Adding more destinations and frequent flyer benefits

DUBAI, UAE, 8 April 2016 – Emirates and Malaysia Airlines today unveil new routes and frequent flyer benefits as part of their codeshare agreement to provide customers seamless connections and world class travel experiences, across the globe.
The new routes cover 15 key Malaysian cities: Langkawi, Penang, Johor Bahru, Kuching, Miri, Bintulu, Sibu, Kota Kinabalu, Sandakan, Tawau, Labuan, Alor Setar, Kota Bharu, Kuantan and Kuala Terengganu. Under the agreement, Emirates' flight number will be placed on Malaysia Airlines' services on those destinations.
The codeshare which began with the Kuala Lumpur – Dubai route on 15th February, saw Malaysia Airlines placing its code and flight number on Emirates' service, which is represented by three daily flights on Boeing 777 aircraft and daily flights on the Airbus A380 between the two cities.
"The codeshare with Malaysia Airlines will provide more seamless travel options for our passengers to visit 15 cities in Malaysia and elsewhere in the region with a convenient connection in Kuala Lumpur. Reciprocally, travellers from the region will also benefit from an expanded network including 90 destinations spanning Europe, the Middle East, Africa, and the Americas. At the same time, they will be able to earn and redeem miles when flying on any Emirates and Malaysia Airlines-operated flights," said Thierry Antinori, Executive Vice President and Chief Commercial Officer, Emirates.
Apart from enjoying the convenience of a single combined ticket for Emirates and Malaysia Airlines-operated flights, passengers will also enjoy seamless travel options, and will be able to receive their tickets – as well as check in their baggage – at point of origin, to their final destination.
Emirates Skywards members and Malaysia Airline's Enrich members, the airlines' frequent flyer programmes, will be able to accrue and redeem miles on all international and domestic flights operated by both airlines.
On all routes covered in the codeshare, passengers will also enjoy generous baggage allowance in all cabins – 30kg for Economy Class, 40kg for Business Class and 50kg for First Class.
To book flights and for more information, visit the Emirates website or your local travel agent.