CEE real estate investment hits new heights but climbing at altitude entails risks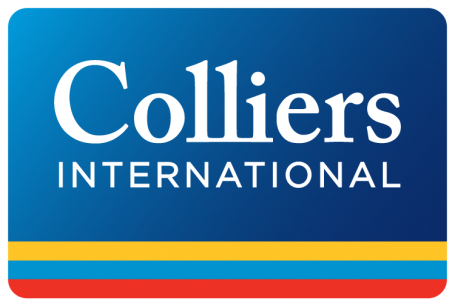 Record real estate purchases in the CEE-6 markets were recorded in 2018 as volumes hit new heights, but investors in the Czech Republic and the rest of the region need to be increasingly wary of other risks in this "thinner air", according to Colliers International, global industry-leading real estate services company, in its latest research report, "CEE 2019 Outlook".
Colliers International said the volume of real estate purchases in the CEE-6 markets (Czech Republic, Hungary, Poland, Slovakia, Bulgaria and Romania) was EUR13.8bn in 2018, up 5% from the year before, with the Czech Republic posting the second highest amount in the region at EUR2.615bn after Poland (EUR7.21bn).
The majority of this investment in 2018 went into the Office segment (EUR5.674bn), followed by Retail (EUR4.633bn), Industrial (EUR2.841bn), Hotel (EUR346mn) and other (EUR254mn).
"The air is rarer up high, as global credit markets tighten and evidence of a slowdown in world economic growth snowballs," said Colliers International CEE research specialist Mark Robinson. "We believe investors in real estate in the CEE-6 have to be increasingly wary of other risks in this thinner air. These include an overheating development cycle, labour shortages, progress in the ease of doing business of competitor peers around the world, Brexit and related EU funding cuts, 'populist' CEE politics, and asset taxation risk. E-commerce and 'flex-working' are longer term disrupters."
Colliers International says the most important macro indicator for CEE real estate this year is Eurozone interest rates, which it sees flat-lining at zero, which should stem some of the potential angst over tightening credit conditions, keep liquidity high and buyers interested, and help pricing to plateau in 2019.
Yields continued their downward momentum in 2018, but only in CEE capital city office and some selected retail transactions. For the Czech Republic, Colliers International sees prime yields remaining flat in 2019 at 4.75% for Office, 5.50% for Industrial & Logistics and 4.75% for Retail.
Colliers International finds consumer sentiment appears to drive fund flow momentum in CEE real estate, with the EU ESI consumer sentiment CEE-6 investment flows closely correlated to with an 18-month lag.
"We have published some of our findings for the last two years, successfully predicting higher investment volumes in the region. The suggested prognosis this time is a topping out of fund flows towards the end of 2019. Consumer sentiment peaked in most of the CEE-6 between 6-12 months ago, before that in Romania. Applying an 18-month lead timing to that points to mid-late 2019 as the summit," Robinson said. "Is it a precipice or a plateau that lies beyond? A plateau, we think."
Colliers International sees the Logistics sector as a good hedge against key regional risks such as overheating construction markets, politics and Brexit, and disrupters. "We believe, as we set out in our Sept. 2018 report 'Survival of the Fittest', that there is room for both online and traditional/omnichannel retail to keep growing in the CEE-6 out to 2022. That said, early indications of e-commerce volumes in the Czech market for 2018 are suggesting a market size perhaps higher than our top end estimate," Robinson said.