Cartoon Network Announces All New Episodes of The Amazing World of Gumball – Titled "Darwin's Yearbook"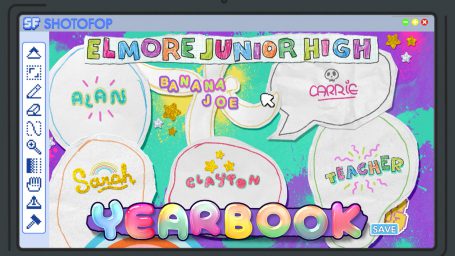 Cartoon Network has announced a suite of brand-new episodes for its award-winning, global hit series The Amazing World of Gumball. Titled "Darwin's Yearbook", this series of special episodes is set to bring fans more hilarious moments with Gumball, Darwin and their friends at Elmore Junior High.
Set to roll out on Cartoon Network from December 2019, "Darwin's Yearbook" will kick off with six special episodes, which centre on Darwin creating the Elmore Junior High Yearbook at the request of Principal Brown. Each episode will focus on a different character from school, like class clown Banana Joe, the teleporting ghost Carrie, and even the teachers of Elmore Junior High, as Darwin is set the task of determining which teacher is most deserving of a precious slot in the class yearbook.
As Darwin seeks to fill the pages of the yearbook with photos of his friends, he soon realises that these things are never that simple. But, with the help of his friends, their "Elmore Plus" accounts and the internet, Darwin might just be able to complete his yearbook adventures.
Launched in 2010 and currently in its sixth season, The Amazing World of Gumball continues to rank as one of Cartoon Network's most popular shows worldwide – regularly attracting more than 130 million viewers, as well as mass critical acclaim.
"Darwin's Yearbook" is the newest addition to the mixed-media family sitcom, promising the very best of Gumball, with fast-paced, laugh-out-loud moments brought together in this flashback-style series of specials that fans are sure to love.