Action to open new store in Mariánské Lázně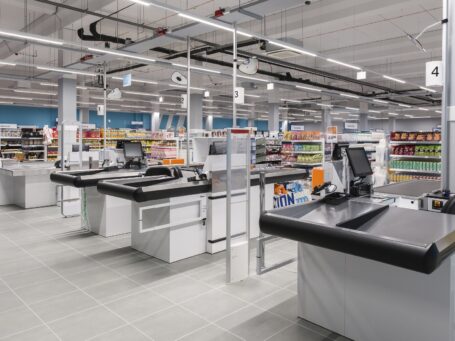 Action, Europe's fastest growing non-food discount retailer, continues its expansion in Czech Republic. The company will open on Saturday March the 18th its second store in the Karlovy Vary Regio. With this opening, Action will count 46 stores in Czech Republic and plans to further expand this year.
Starting today, residents of Mariánské Lázně and anyone in the region can enjoy the "Action Formula": 6,000 good quality products in 14 product categories (from toys and crafts to household products, gardening, DIY and food) at the lowest possible price. Action offers a surprising assortment, with 150 new products on the shelves every week. More than 1,500 products are priced for less than 25 CZK. The average price of all products is less than 2 euros.
Additionally, Action wants to make sustainable products accessible to everyone. As a leading discount retailer, Actions feels responsible to continuously improve its products, supply chain and CO2 emission. Products are improving by reducing their carbon footprint and increasing their circularity. In 2021, already 70% of Action's wooden products and 86% of cotton products were sourced more sustainably. Action expects to achieve its goal of 100% sustainable sourcing of these materials as soon as 2024.
"Opening of the store in Mariánské Lázně is in line with our ambitious expansion plans for 2023. We are growing fast and it is great to see the high interest and excitement of the Czech customers following each new opening," says Petr Juliš, Action General Manager for the Czech Republic and Slovakia. "Big thanks for the excellent job the whole team of the store did prior to the opening. I am convinced that the residents of Mariánské Lázně and their surroundings will fall for our concept based on a surprising assortment, a selection of well-known as well as private brands and the lowest prices possible."
With more than 2,200 stores in Europe, Action employs 68,000 workers, of which more than 5,750 were recruited between 2021 and 2022. In Czech Republic, the number of employees already exceeds 1200. With the opening of this new store, Action creates a total of 20 jobs in Mariánské Lázně.
The new Mariánské Lázně store has 793 square metres of selling space. Located in the retail park at Chebská 731/15 it is easily accessible. In addition, the store will be open from Saturday March 18th, 8:00 to 20:00 hours, Monday to Sunday.