Action opens its fourth Slovak store in Topoľčany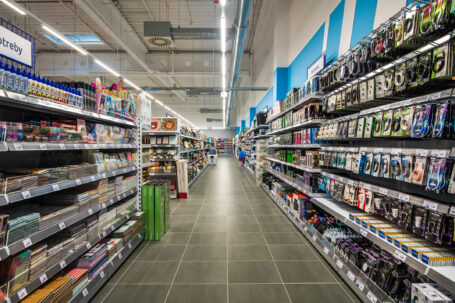 Action, the fastest-growing non-food discounter in Europe, opens its fourth store in Slovakia. Located in NC Jama in Topoľčany, it will be the fourth store opened by Action since the Dutch retailer entered the Slovak market in March.
Local residents and visitors to Topoľčany can now enjoy the 'Action Formula': 6,000 high-quality products in 14 categories (ranging from toys and crafts to household products, and from gardening to DIY and food) at the lowest possible prices. Action offers a surprising assortment, with 150 new products put on shelves every week. More than 1,500 products are available for less than 1 euro, and the average price of all products is less than 2 euros.
Action also makes sustainable products accessible to everyone. As a leading discount retailer, Action feels responsible for continuously improving its products and supply chains while cutting CO2 emissions. Products are improved by reducing their carbon footprint and increasing their circularity. In 2021, 70% of Action's wooden products and 86% of its cotton products were already being sourced with improved sustainability. By 2024, Action expects to achieve its goal of 100% sustainable sourcing of such goods.
"The first three Action stores have been very popular with Slovaks, so we are very happy to be opening our fourth store. This time, we will introduce our unique concept to residents and visitors of Topoľčany and the surrounding region. At the same time, we are preparing more stores across the country, which we will be opening in the coming weeks," says Petr Juliš, General Manager for Action in Slovakia and the Czech Republic.
Action has been operating a distribution centre near Bratislava since 2021. It originally served Austrian and German stores, but since March 2023 it has been supplying new Slovak stores as well.
With more than 2,200 stores in Europe, Action employs 68,000 people, of whom more than 5,750 were hired between 2021 and 2022. The Topoľčany store is conveniently located in the premises of NC Jama and covers 910 square meters. The store will be open from 18th May onwards, every day from 08:00 to 20:00.