60% of Czechs Say They Would Like to Work Abroad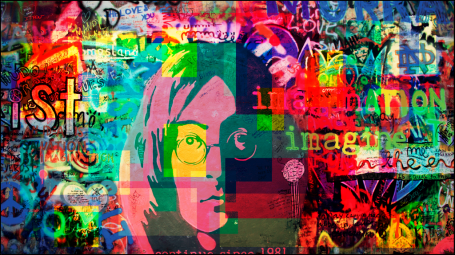 A recent survey conducted by CDK Global (NASDAQ: CDK), the largest global provider of integrated information technology and digital marketing solutions to the automotive retail industry, and Ipsos found that 60% of Czechs view the opportunity to work abroad favorably when considering a job or career path, while an additional 7.8% look at it as a deciding criterion.
The survey, taken among a random sample of 525 Czechs between the ages of 18 and 65, also revealed that, should they have to work abroad, from a selection of 31 major countries around the world, Czechs chose Germany as the most desired location (23.6%), followed by the UK (9.5%), the US (9.1%), Switzerland (8.6%), Canada (5%), New Zealand (5%), Australia (4%), Sweden (3.4%) and Spain (3.4%), while 7.8% selected "other."
Interestingly, more than half (54.5%) of Czechs take into consideration whether a company has a global network when seeking an employer, and an additional 7.6% consider this aspect very important. Correspondingly, when asked whether moving up within their company is something they aspire to do, 26.1% of Czechs responded positively and actively seek opportunities for professional growth, while 42.9% responded that they would like to have the option.
Kevin Ball, Vice President of Human Resources of CDK Global, who today celebrated the grand opening of a new business service center in Prague 7, said: "We see that our employees respond positively when they feel that we are investing in their careers on an individual basis, be it through opportunities to work abroad, mobility within the company or employee benefits, to which Czechs are no exception. Our new office in Prague, CDK's third largest worldwide, will likewise operate under this strategy."
When asked to rank a selection of employee benefits from most important to least important, the overwhelming favorite among Czechs was selected flexible working hours, which was ranked by 36.8% of respondents as the most important, followed by language courses, which was ranked most important by 24.8% of Czechs. However, free day-care for employees' children was most likely to be ranked the least important by Czechs (32%).
ABOUT CDK GLOBAL
With more than $2 billion in revenues, CDK Global is the largest global provider of integrated information technology and digital marketing solutions to the automotive retail industry and adjacencies. CDK Global provides solutions in more than 100 countries around the world, serving more than 27,000 retail locations and most automotive manufacturers. CDK Global's solutions automate and integrate critical workflow processes from pre-sale targeted advertising and marketing campaigns to the sale, financing, insurance, parts supply, repair and maintenance of vehicles, with an increasing focus on utilizing data analytics and predictive intelligence.
CAREERS WITH CDK GLOBAL
Who do we look for?
We look for people with the right cultural fit. That means being passionate and enthusiastic and having what it takes to drive our business forward. We also look for people who are keen to develop new knowledge and skills, because our growth is ultimately dependent on yours.
We have opportunities in a wide range of business areas so wherever in the world you join us, you will get the support, training and tools you need to make significant steps forward in your career.
What can we offer you?
To help us attract and retain the best, we pay people according to performance, not tenure. Excel in your role here and the rewards will be excellent too. We will also help you to grow your career, not only through focused investment in learning and development but also by enabling you to explore the opportunities our global market has to offer.