MaMaison Celebrity Dog Fashion Show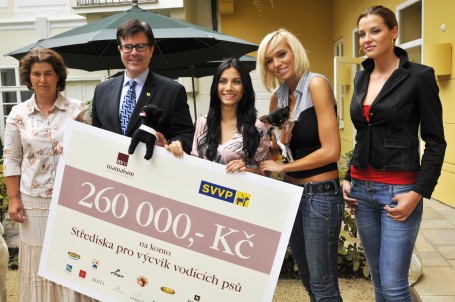 Best Communications organised a gala event with a number of leading Czech celebrities to raise awareness of the International Guide Dog Foundation and to communicate MaMaison's appreciation for social causes. The gala's main event was a dog fashion show: Best contacted some of the Czech Republic's best known models who have dogs, as well as fashion houses in the Czech Republic for special clothing and various collars and accessories for the celebrities' dogs.
In addition, Best organised a charity auction for which we sourced, negotiated with, and secured partners. Ultimately, Best secured more than 20 items for the auction from some of the leading luxury brands in the country, all for free.
The event resulted in more than 25 articles, many double or single pages, appearing across the media mix. More than 50 journalists attended the event, as well as 5 individual TV channels. Overall, more than 230 high profile guests enjoyed a truly unique and fun-filled evening – all for a worthy cause. More than 260,000 CZK was raised for the foundation.